get to know the best ones
Attention film producers and directors in search of compelling film scripts!
Our team is eager to facilitate direct contact between you and the talented screenwriters behind these projects. The best part? Our service comes at absolutely no cost to you. Embrace this opportunity to explore exceptional scripts and collaborate with passionate writers. Reach out today and let us help you bring your vision to life.
Written by: Robert Gokay
Number of Pages: 119 Pages
Country of Origin: United States
With a little help from above, a lost love can be found again and the will to live restored.
Mark forsakes a scholarship to Yale and decides instead to leave his working-class home in Ohio to attend Cal Berkeley in 1967. Once there he immerses himself in the many forms of consciousness-expanding opportunities presented to him, and meets Pat, a politically active graduate student for whom he is an unanticipated diversion and a protector from her serious involvements, anchor to her secure and stable past, and beacon to a similar future, while for him she is the unanticipated emotional involvement he had determined to avoid while pursuing his academic goals. Though Mark does not share her idealistic commitment to the anti-war movement, and she does not accept his practical determination to graduate and become conventionally successful, they fall in love, but separate when the conflict between her idealism and his practicality become intolerable to her. Pat seemingly disappears while Mark is impelled along his predictable and pedestrian trajectory of middle-class existence. When the time is right, many years later, through some divine intervention, they meet again and are given that rare chance to recover the love they lost so many years ago.
Raised in Shaker Heights, Ohio. Upon high school graduation, moved to California and picked lemons in Santa Paula with other migrant farm workers. BA, UC Berkeley, MBA, UCLA, long career corp. middle management, marriage, family, retirement, divorce. Alarmed by re-appearance of White Supremacy and eugenics, wrote "Next Time We Meet". Contemplating the passing of old friends and my own aging, wrote "Turn the Sandglass".
With a little help from above a lost love can be found again and a man's will to live restored.
Written by: Robert Gokay
Number of Pages: 108 Pages
Country of Origin: United States
In the Hindu religion, Vishnu incarnates as an avatar whenever the world is threatened by evil. Appearing first as Siddartha Gautama (Buddha) and his mate, Kamala, two immortal souls reappear down through history during times of great threat to Man from factions promoting religious or racial supremacy – ultimately joining forces in late-20th century America to face down the most dangerous threat yet from the ascension of White Supremacy.
From his supreme viewpoint on the universe, the Hindi God Vishnu detects social turmoil in ancient India, and dispatches two incarnations of himself as avatars to bring enlightenment to Man. It's not an easy job, and as our avatars find out, it may take a while. One of them appears as the Buddha and the other as his mate, Kamala. They meet again as ordinary people during the crusades and in Nazi Germany and finally in late 20th century America at the inception of a large-scale operation run by big pharma intended to both facilitate and to profit from emerging social trends toward authoritarianism and renewed racial divisiveness. They recognize this operation for what it is and unite in their human roles to combat it. They pay the ultimate price for their efforts, but being immortal souls, they will return to fight another day, in another story.
Raised in Shaker Heights, Ohio. Upon high school graduation, moved to California and picked lemons in Santa Paula with other migrant farm workers. BA, UC Berkeley, MBA, UCLA, long career corp. middle management, marriage, family, retirement, divorce. Alarmed by re-appearance of White Supremacy and eugenics, wrote "Next Time We Meet". Contemplating the passing of old friends and my own aging, wrote "Turn the Sandglass".
No matter how bad things get, we always come back.
Little Africa - A Tale of Tulsa's Black Wall Street
Written by: Curtis R Adair
Number of Pages: 120 Pages
Country of Origin: United States
In 1921 Tulsa, Oklahoma, Sam Crawford is black cop passing as white on a corrupt police force. When fate reunites Sam with his long-lost black mother, their unresolved issues surface and a forgotten love is tested as a great horror brews amongst a racial clash.
Written by: Carlos Perez
Number of Pages: 107 Pages
Country of Origin: United States
A young director uses the cast of his horror film as bait to help him capture a pair of serial killers who murdered his parents; however, things go awry when the female lead in the film learns of his plan and decides neither she or the rest of the cast will used for his personal vendetta.
Carlos Perez has a M.A. in English from the University of Missouri—Kansas City (a professional writing degree in playwriting and screenwriting) and a B.F.A. in Speech and Theatre from Avila University. His published stage plays include Caught Between Two Worlds, published by Dramatic Publishing and Folktales for Fun, published by Pioneer Drama Service, Inc., The Adventures of Christina and Viperina, published by Drama Notebook, and Misadventures of a Frog Girl, also published by Drama Notebook. His short original screenplay Trick-or-Treat has just been optioned to be produced as a Podcast by Creative Zombie Studios. Carlos' latest stage play In Hyding, a rather unique timely adaptation of the novel Dr. Jekyll and Mr. Hyde, recently received a staged reading at the Monster Box Theater in Waterford, Michigan. His one act stage play Two Good Reasons placed second the 2016 William Faulkner Literary Awards, giving him two years in a row of success for that competition, with his original play Cleansing Acts placing in the 2015 William Faulkner Literary Competition. A full production of Cleansing Acts premiered at the 2013 LaBute New Theatre Festival in St. Louis, Missouri by the St. Louis Actors' Studio, and was named winner of the Riverfront Times newspaper's Best of 2013 Stage Plays. Carlos' fiction and poetry has been published in Potpourri, Midwest Medical Ethics, Prism, Dark Chapter Press, Imagine This!, Penny Zine Magazine, Number One, Pure Slush Books, and The Ecphorizer. Eight of his writer-for-hire screenplays have been produced, along with one of his own original screenplays, and two more are in pre-production.
SKINNED has done extremely well in competition and is the first installment of a trilogy with the potential of being a major franchise.
Written by: Robert Isabella
Number of Pages: 105 Pages
Country of Origin: United States
A man who possesses supernatural powers he does not understand must finally face his abilities and his conscience as he unleashes his magic against murderous drug lords in his hometown.
EXT. – BLACKNESS OF SPACE – THE EARTH ROTATES SLOWLY IN ITS STARK BLUE BEAUTY – SUPERIMPOSE: "THERE ARE MORE THINGS IN HEAVEN AND EARTH, HORATIO, THAN ARE DREAMT OF IN YOUR PHILOSOPHY."

Scott, a seemingly buttoned-down computer genius, happens across three men trying to rape a woman. Using powers he does not fully understand, he maims the would-be rapists, comforts the woman and then escapes when the police arrive. Lieutenants Evie Toth and Del Gaskill of the violent crime task force question the woman and are perplexed by her description of how her savior threw her attackers around and crippled them without ever touching them. Scott's rare past uses of his enormous power when he saved his dying mother and killed a man who shot and killed his friend are explored. Toth and Gaskill learn that one of the attackers, Polson, was a grade school classmate of Scott. When Toth sees a grade school photo of Scott, she realizes they had a relationship in college; when she witnessed him perform a miracle to save two children from falling over a cliff he refused to see her again.

The investigation into the attempted rape ramps up when Toth and Gaskill learn that Polson is major player in illegal fentanyl distribution and two innocent women involved in the investigation are murdered. Scott makes a deep connection with hos co-worker Pam and, for the first time, reveals his power and his guilt when he has used it. Pam, a woman with preternatural intuition, helps Scott begin to see that he has used his power to save innocent people. After Scott is attacked by gang members and repels them, he sits with Toth and again reveals his powers. Toth pushes him into understanding he only uses his power to save the innocent and punish the guilty.

After learning of the two women who were murdered by the drug lords, Scott's anger flares for the first time and he vows to visit justice on the murderers. He enlists Toth's help to divert the police as he attacks the chief of the drug gang in his penthouse. He kills everyone in the penthouse in graphic fashion, after learning where his nemesis, Polson is hiding. He proceeds to Polson's safehouse and dispatches Polson and his henchman in gruesome fashion while being wounded himself. He proceeds to Pam house, lets her know he has visited justice on the guilty and he will see her again in the future.

Scott limps away from Pam's house and looks up at a full moon that flashes brightly.

EXT. – NIGHT – THE MOON GLEAMS IN THE NIGHT SKY – SUPERIMPOSE: "THE MOON IS MAGIC FOR THE SOUL…"
Written by: Robert Isabella
Number of Pages: 122 Pages
Country of Origin: United States
After the van bombing of the World Trade Center in 1993, an elite team of NSA field agents battles other government agencies to stop a more deadly terrorist attack coming 96 hours later. Inspired by true events.
The planning and execution of the February 1993 van bombing in the parking garage of the Twin Towers Center is detailed. The planner and executor of the plot is Ramzi Yousef, who is supported by his uncle Khalid Sheikh Mohammed. Khalid is the chief strategist of Osama bin Laden and the planner of the 9/11 attack. The President calls together the Directors of the FBI, CIA and NSA. Completely dissatisfied with the intel of the CIA and FBI, He turns to the NSA Director, who informs him his crack field team has uncovered evidence that a far more deadly attack will come in four days. Kelly is revealed as the NSA team leader, a man who is both ruthless and principled. His agency code name is Yama, the Hindu god of justice…and death.

The FBI and CIA Directors order their agents to form a joint task to stop the NSA agents and grab recognition for their own agencies by stopping the second attack. Kelly's team uncovers evidence of a second attack at a mosque in Brooklyn being used by terrorists. The FBI/CIA task force falls apart, culminating in their agents being involved in a deadly firefight. A flashback reveals the target of the second attack being the Met Life building in mid-town Manhattan, which sits atop a central subway and rail hub. Khalid estimates a successful attack will cause one million American casualties. Although ordered to stand down, a rogue team of CIA agents continues to pursue Kelly's team and the terrorists. The terrorists selected to execute the attack vie for the glory of completing their mission. The rogue CIA agents tangle with Kelly's team, resulting in fatalities on both sides. As the clock counts down to the second attack, a government computer genius uncovers a key element which may give Kelly's team an edge to keep the explosives from being detonated below the Met Life building.

One of the terrorists murders the other two and descends to the railway hub to detonate the explosives himself. The terrorist kills civilians and police officers as he moves into position to detonate the explosives. Members of Kelly's team engage in multiple shootouts, resulting in members of the team being wounded. With only thirty seconds left, Kelly's team throws the activated detonator out of range of the explosives and ends the threat.
The prison sentences of the terrorists involved in the plots is noted. Also noted is the fact that the US intelligence agencies did not learn from the 1993 bombing and that directly resulted in the 9/11 attack and the loss of three thousand souls.
Written by: Daniel Scott White
Number of Pages: 22 Pages
Country of Origin: United States
One side of the earth is freezing while the other side is on fire. A small group of friends struggle to stay alive.
Director, producer, screenwriter and composer. Winner of more than fifty film festivals. I was born in the mountains but now live by the sea.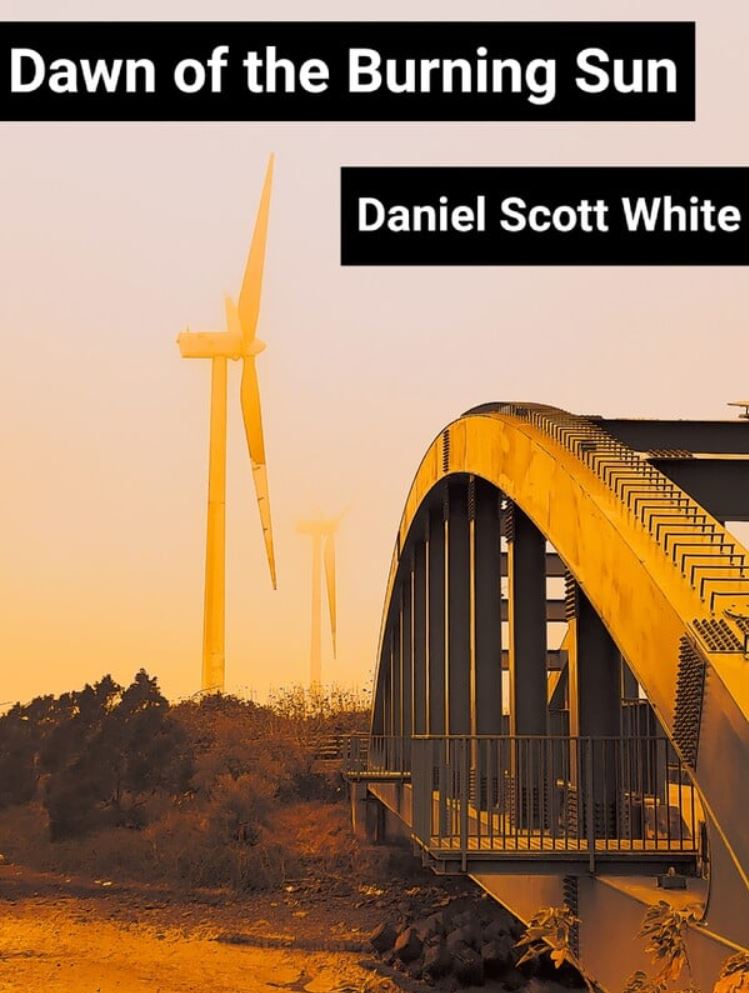 Written by: Adam Jay Crawford
Number of Pages: 23 Pages
Country of Origin: United States
Two basketball players become the answer to a Pastor's prayer to heal the community following a racial crime that outlawed the game – while fighting their inner demons.
Adam Crawford started writing at age 11. Beginning with simple short stories, and eventually upgrading to novels and plays. He graduated with an honors in English and distinction for his original play script story and it's sequel in novel and comic book form.
He briefly attended the Academy of Art University for writing and Acting, and eventually had his first novel, "Dark Age of Eden", released in 2017.
He followed up with an original short film in "A Blacktop Canvas", which he wrote, directed, produced and starred in, resulting in the "Audience Award" upon premiering during festival's biggest category in 2018.
After attending Screencraft's Screen Writer's summit in 2019, Adam now looks to eventually establish a writer's room in Atlanta, Georgia, and use it to push original work from his palette of imagination!
Written by: Nancee LaFayette
Number of Pages: 124 Pages
Country of Origin: United States
Obsession leaves a bloody trail from Las Vegas to Tokyo…
My career in acting and singing started as a young girl in Rhode Island. Education in making movies and television shows began at Apache Land Movie Ranch, Arizona. I was dragged up the street and shot five times a day in live street shows; I also worked as an extra and stunt woman for productions that used the Ranch's town as a location. In this environment, I worked with many Hollywood Legends including Director Sam Peckinpah, who did " The Wild Bunch", Elvis Presley, and Audie Murphy.
Universal Studios was my film school and greatest teacher. This is where I studied the many different aspects of the motion picture industry for thirteen years. All the studio departments (titles, film editing, special effects, etc.) opened their doors and invited me into their domains. It was a great experience to be allowed on sets to watch and learn from many of the great actors, actresses, directors and fine crafts people.
I started as a tour guide and worked my way up to middle management. As a tour guide, I gave VIP Tours and worked on special events for Mr. and Mrs. Lew Wasserman and other studio executives. At the same time, I was working on my acting and got my first role at Paramount Pictures in "The Day of the Locust" as Ginger Rogers. My studio told me that "…Doris Day's look was out and so was I." It was difficult to lose the tour guide image and, being young, I didn't accept offers from many departments to join them. (Edith Head wanted me to have my head examined.)
I kept up with the Industry by continuing my education. I have studied Independent Producing at UC Berkeley, screen-writing seminars and have been perfecting my directing skills.
Studying and practicing martial arts came easily to me. I only wish I had started earlier in my life, as it gave me confidence when I traveled to Asia and other countries on my own.
My Sensei told me to study many forms of fighting skills as you don't want to fight someone who knows what you know, as in life you must keep learning new skills and information to keep on going and succeed.
Written by: Martha Grace Jorja Evans
Number of Pages: 114 Pages
Country of Origin: United Kingdom
After Gilbert, a high school boy, realises his feeling for someone of the same gender he must overcome the obstacles that life throws at him so he can be with Ryan.
Gilbert and Ryan halt contact with each other after high school and only get back into contact with each other 8 years later and start to uncover some of the obstacles that halted there contact.
I have been writing scripts and trying to get them out there and seen by people since I was 16. I love writing scripts with genres such as romance, horror, fantasy and drama.
I am also part of the LGBTQ+ and have experience many different reactions form people around me so I am able to describe how a character is feeling.
The themes that I use often are romances as well as fantasies on Earth, such as devils living among humans and twists to confuse and shock the audience such as unexpected deaths. I use a lot of descriptions when I am writing so I can get the point and the setting of the scene across.
I like to rewrite characters that I have previously wrote about but did not fully like the idea or finish the script so I can improve on their character and story so then they are more realistic and enjoyable to write.
I like to use flashbacks to deliver characters and what they had to go through so the audience can understand why they have a certain reaction to certain things.
Predator Origins: She-Predator
Written by: Michael John Chase
Number of Pages: 130 Pages
Country of Origin: United Kingdom
A Samurai Princess called Machiko Noguchi is the first Human to defeat a Yautja, and is accepted into the Dachande Clan as a Young-Blood. Machiko goes through the Trials of a Yautja Young-Blood to successfully become Bloodied, but struggles being a Human-Predator amongst the Yautja Race after attempts on her Life & the division of her Clan. She defects to a Human Colony of the Chigusha Corporation on the Ryushi Ranching Planet & works her way up from a Labourer to become a Businesswoman, eventually drawn back into the Hunt when a Group of Rogue Predators arrive and begin slaughtering the Human Population, Machiko dons on her Human-Predator Armour & Weaponry and takes the fights to the Rogue Predators as the Dachande Clan is dispatched by the Council of Ancients from Yautja Prime to deal with the Dishonourable group of Rogue Predators.
I have been writing for the past 5 years, am self-taught during Full-Time Employment I was writing Part-Time, until the Covid Lockdowns, I was unfairly dismissed from Work, & was able to focus all my time & attention from a Hobby to focus my mind from Depression which turned into my passion which I spend more time perfecting each Project. In the various Genres, from my own Original Projects to Military, Action, Drama, Thriller, Paranormal Horror, Survival Horror, Video Game, Remakes & Reboots, working on the Comedy aspect, Re-Imaginations & Manga/Anime Projects. To date I have 35 Projects, with plenty more to work on.
The Original Protagonist of the Predator Franchise, after doing the research on her Character I found out she is the most interesting character & took the time to use the various Stories from Dark Horse Comics to build her Character's Multiple Stories into one Main Plot.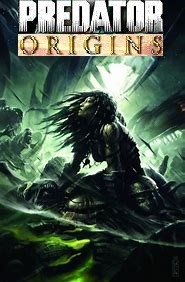 Written by: Stephen Delos Treacy
Number of Pages: 109 Pages
Country of Origin: United States
Winter Bird hinges on a subconscious connection between two Alaskans. One a former physician, now Rare Book Room Librarian, who helped his beloved wife commit suicide a few years ago. The other, a subarctic entity, who was brutally murdered while pregnant 100 years before. The librarian becomes intrigued by the amber-eyed blonde who is hell-bent on obtaining a rare set of herb books to heal her foundling infant. Based on indigenous legend, this mythical shape-shifter still haunts the desolate woods near Anchorage, sometimes as a snowy owl, in an effort to share the full horror of her origin. Seemingly interested in the librarian, she vanishes abruptly.
A science student with Attention Deficit Disorder encourages his increasingly delusional mentor to track down the mysterious Woman in White. The unique tragedies of former physician and bloodthirsty blonde irretrievably entwine with Gothic and humorous twists, leading up to her mountain-top aerie and an extremely risky attempt at mutual redemption.
The writer was born October 31, 1943 in Huntington, WV. He took a course in Playwriting at University of Washington (Seattle) and theatre courses at Marshall University (WV), where he received a BA in Biological Science in 1971. He served as a Peace Corps Volunteer (Panama 1966-68) in a pilot program "Theatre Workshop in Latin America".
As a playwright (Dramatists Guild of America), Stephen's stage play "Winter Bird, A Gothic Fantasy in Three Acts", initially developed for Edward Albee Theatre Conference (Valdez, AK 1995), received Honorable Mention in Virtual Theatre Project's 2008-2009 "The Pen is a Mighty Sword" international playwriting competition. It had a professional premiere (October 2015) at Eclectic Theater (Seattle).
As a screenwriter (Northwest Screenwriters Guild) he adapted Winter Bird into a screenplay at The Film School (Seattle). It quickly won the Ackerman Imagi-Movies Screenplay Award 2017 @ the Silver Scream Film Festival (Dalles). Since then, it has won numerous awards, the most recent being "Best Uncomissioned Screenplay" for 2020, Oxford International Film Festival (UK).
His short play, The Patent Application, was staged by The Changing Scene Theatre Northwest (Bremerton, WA) in their "Summerplay 2005" and by NY Artists Unlimited in their "International CringeFest '10" (NYC).
Other writing credits include scientific publications as a government marine mammalogist as well as poems in Ice-Floe (International Poetry of the Far North), Rainshadow Poetry, and Cirque (A Literary Journal for the North Pacific Rim).
As a professional actor (Actors' Equity, SAG-AFTRA, IMdB). Steve starred in Brian Friel's "Faith Healer" (Eclectic Theatre, Seattle) and an award-winning short film "Useful.Valid.True." (Shoreline Productions, Seattle).
My personal goal is to see my screenplay "Winter Bird" made into a good movie and to complete my latest Gothic screenplay.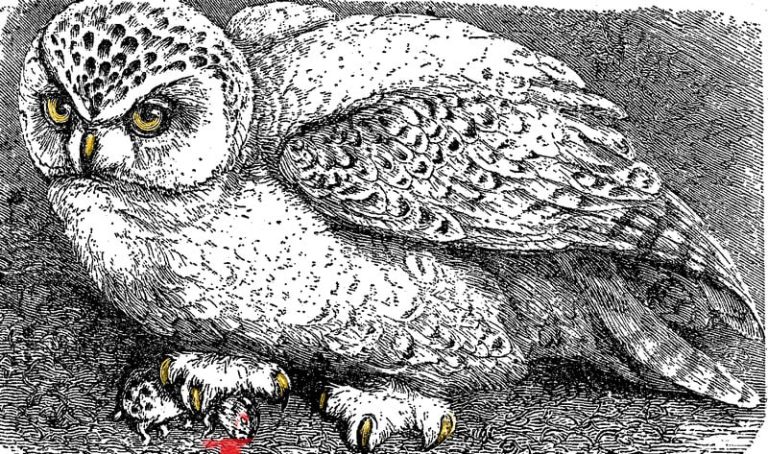 Written by: Richard James Sloggett
Number of Pages: 29 Pages
Country of Origin: United Kingdom
SERIES SYNOPSIS: HATTIE, a graphic designer, and flat-mate, LUCY, an actor, are in urgent need of money. So, when they meet DAPHNE, an elderly pro-Domme, and find out what a Dominatrix can earn, they get totally over-excited and drunkenly decide to earn extra cash by becoming pro-Dommes themselves. Their first attempt is a serious embarrassment but Lucy, who loves the whole BDSM thing, persuades timid Hattie to carry on, saying that they merely need more advice from Daphne.
Daphne exposes them to the world of BDSM; the people, the equipment and the hugely varied types of fetishes – some bizarre, some scary and some, frankly, very funny. Despite Hattie's doubts, Daphne even gets her a job assisting SOPHIE, a successful and wealthy pro-Domme, who only caters to the great and the not so good.
Meanwhile, Lucy gets more TV work, which means she can only dominate EDWARD, her Submissive, in her spare time. Against expectations, Lucy's the amateur while Hattie is the pro-Domme – and she proves to be a remarkably good one, applying the same dedication and inventiveness as she does to her design work. She's a natural.
Hattie's timidity disappears – it's a journey of empowerment. She takes charge of situations that, previously, would have sketched her out; like sorting out Lucy's arrest for Indecent Exposure (Lucy has developed a taste for indulging her fetishes in public) and resolving the untimely death of an elderly client during a 'golden shower' incident. Not to mention, outwitting TOBY, her ex, when he uses fear and intimidation to re-enter her life.
So, when her new-found confidence results in a great job-offer from a top Design Studio, she must decide whether to take it or, when Sophie goes abroad for tax-reasons, take on her clients and set up on her own. Which will she choose? That's for the next series.
But I'll tell you, anyway. She stays a pro-Domme.
I spent ten years as an advertising copywriter before becoming a director for 25 years, during which time I wrote and directed over 700 commercials, winning a large number of awards – British Arrows, D&AD pencils (including a rare Black one) and Cannes Lions.
Several years ago, I retired to write TV, film and theatre scripts not realising that the awe and respect I had earned in the advertising world was totally and utterly worthless in this world. But it did provide me with the ability to write and re-write quickly, to a brief and to ensure that everything I write is directorially possible.
I've written many scripts of all sorts and won or been placed in a lot of competitions. One such script was optioned by Malcolm Craddock of Picture Palace (they made the Sharpe series) but, unfortunately, he died before it got into production.
Still, that's life. Or not!
BDSM is a term used to described certain aspects of sex and behaviour that can be split into these major groups: bondage and discipline, domination and submission, sadism and masochism.
The equipment, wardrobe and situations used in the series will all contribute to an energetic and creative visual style.
Our protagonists interact in an intimate, best-friends way, providing a funny Bridesmaids-style dialogue – made funnier by the often-bizarre subject matter.
But since this is a comedy, the BDSM activities will have to be diluted. There will be nudity and erotic behaviour but this is not porn so, nothing too offensive will ever be shown.
My watchword will always be:
If it's funny, it's not offensive; and if it's offensive, it's not funny.
**********************************
DOMMES was a Finalist at the Filmmatic Comedy Screenplay Awards and the Award Winner for 'Best Television Pilot' at the London Film Awards and won 'Best TV Pilot' at the Best Script Award – London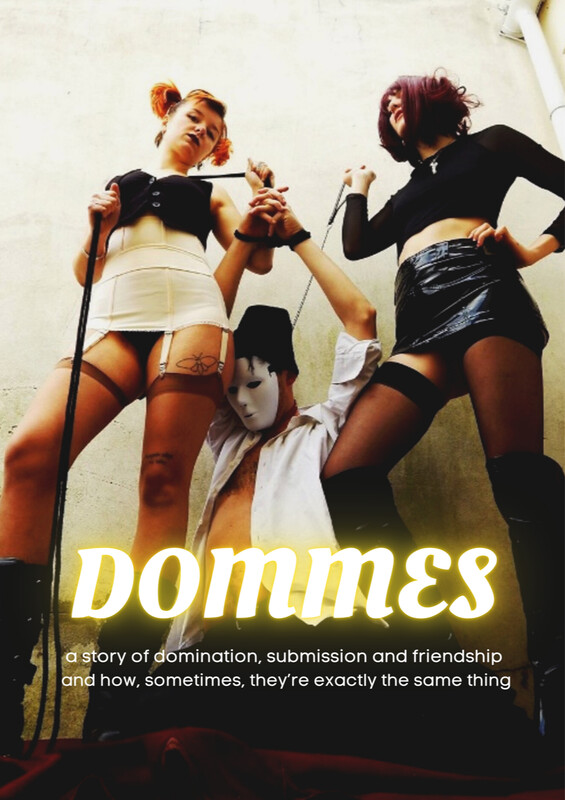 Written by: Matthew T Parvin
Number of Pages: 111 Pages
Country of Origin: United States
A man with a terminal illness decides to end his life and takes one last train ride. Along the way, he is entwined in the escape attempt of a young woman and her mother from human traffickers and seizes on an opportunity to try and make what's left of his life count for something.
My name is Matthew Parvin, and I'm a writer.
It took me a very long time to write and say those words. It took even longer to believe them. But here I am, a secondary education teacher whose had a passion for writing movies, television and stage plays since I was eleven years old.
After an entire adult life of creating and working with young people, I started putting my work out there. To my utter shock and amazement, my work has gotten positive reactions. I have several scripts in competition and have received actual placement, been awarded, and spurred me on to keep writing and keep putting myself out there.
Ican say, without hesitation, I love to write. All genres, all mediums, it doesn't matter. It's the telling of stories in an interesting way and having those stories connect with others that is the supreme passion of my life.
So, let's create some stories together!
Thank you for taking the time to read this cover letter. Whether you're getting paid to do it or not, the fact that someone is reading my words in any form is a privilege.
The screenplay I'm submitting, becoming, is a labor of love. It's also a story about love and how complex it can be. Any time human beings are involved in relationships, any kind of relationships, it gets messy. That's because emotions are messy, commitment and attraction is messy, and ultimately so are decisions.
The movie, as I've seen it in my head, is both a throwback and unconventional. I like movies that can tell stories in under two hours and however many minutes plus mid-credit sequences and end credit sequences. Don't get me wrong, I like many longer films. But not every story needs to include a four-course meal and an intermission to get through it.
The difference in this script, I feel, comes with the characters. They are purposefully of all age ranges. Specifically, the female lead is in the forty-year-old range. The industry has a terrible habit of discarding female characters/actors at the age of thirty-five when it comes to leading roles. This is a mistake of several levels, not the least of which that the stories that are left untold and potential performances unmade is an untapped resource. Also, I wanted to tell a story about two people from differing age perspectives. Convention says the male would always be the older in a male/female relationship. So, I un-ironically flipped this convention on its head.
In terms of production, I wrote the movie set in locations that already exist and set pieces described as they appear in real life. A small, low-budget production is possible and, honestly, preferable.
In short, this script is about love. The writing was a labor of love. Editing, rewriting, and sharing is an exercise in enduring love for the story and characters. This submission is an expression of an aspect of love that is crucial: chance. To have love, you must take a chance. So, I am.
Thank you again for reading this cover letter. I hope it didn't take too long. Unless you read it slowly. Then I regret nothing.
Mrs Saxena at the Hotel Grand
Written by: Yanush AHY
Number of Pages: 88 Pages
Country of Origin: United Kingdom
Genre: Dramedy
After a chance meeting of two people, four lives are changed forever. An astonishing story you wish it was your own.
Adapted from the novel by Elizabeth Taylor and the movie: "Mrs Palfrey at the Claremont".
Blonde and blue-eyed SIDARTHA WINOR (Sid) is a Busker and aspiring, albeit blocked, writer. Much to his widowed, Indian mother's dismay, he takes a job house-sitting, and finds himself in the plush borough of Chelsea, in London, where he soon encounters Mrs. ASHNA SAXENA.
Mrs. Saxena is an elderly, Indian widow displaced from her England home by a flash flood. She takes lodging at the Hotel Grand in London and hopes to spend some time with her grandson, SHAAM. But he never shows up. After twisting her ankle in the street, she is rescued by Sid. She invites him to dinner to show her gratitude. When she announces a guest is coming to dinner, everyone assumes it's the much spoken of grandson.
Sid agrees to enter the Hotel Grand community pretending to be Shaam. The hotel regulars immediately adore him. Mrs. Saxena becomes both livelier and happier as a result of her new friendship with Sid. However, things become more complicated when the real Shaam visits unannounced and Saxena must rush to conceal his identity.
Through all of this Mrs Saxena does her best to help Sid with his own romantic troubles, particularly with his new girlfriend, GEETA GUNJ and also his dealings with his mother, SONIA WINOR. Mrs. Saxena also finds herself entangled in love, and fends off a proposal from the kindly MR. OSMOND that leads to an astonishing twist.