get to know the best ones
Attention film producers and directors in search of compelling film scripts!
Our team is eager to facilitate direct contact between you and the talented screenwriters behind these projects. The best part? Our service comes at absolutely no cost to you. Embrace this opportunity to explore exceptional scripts and collaborate with passionate writers. Reach out today and let us help you bring your vision to life.
Written by: Martha Grace Jorja Evans
Number of Pages: 114 Pages
Country of Origin: United Kingdom
After Gilbert, a high school boy, realises his feeling for someone of the same gender he must overcome the obstacles that life throws at him so he can be with Ryan.
Gilbert and Ryan halt contact with each other after high school and only get back into contact with each other 8 years later and start to uncover some of the obstacles that halted there contact.
I have been writing scripts and trying to get them out there and seen by people since I was 16. I love writing scripts with genres such as romance, horror, fantasy and drama.
I am also part of the LGBTQ+ and have experience many different reactions form people around me so I am able to describe how a character is feeling.
The themes that I use often are romances as well as fantasies on Earth, such as devils living among humans and twists to confuse and shock the audience such as unexpected deaths. I use a lot of descriptions when I am writing so I can get the point and the setting of the scene across.
I like to rewrite characters that I have previously wrote about but did not fully like the idea or finish the script so I can improve on their character and story so then they are more realistic and enjoyable to write.
I like to use flashbacks to deliver characters and what they had to go through so the audience can understand why they have a certain reaction to certain things.
Predator Origins: She-Predator
Written by: Michael John Chase
Number of Pages: 130 Pages
Country of Origin: United Kingdom
A Samurai Princess called Machiko Noguchi is the first Human to defeat a Yautja, and is accepted into the Dachande Clan as a Young-Blood. Machiko goes through the Trials of a Yautja Young-Blood to successfully become Bloodied, but struggles being a Human-Predator amongst the Yautja Race after attempts on her Life & the division of her Clan. She defects to a Human Colony of the Chigusha Corporation on the Ryushi Ranching Planet & works her way up from a Labourer to become a Businesswoman, eventually drawn back into the Hunt when a Group of Rogue Predators arrive and begin slaughtering the Human Population, Machiko dons on her Human-Predator Armour & Weaponry and takes the fights to the Rogue Predators as the Dachande Clan is dispatched by the Council of Ancients from Yautja Prime to deal with the Dishonourable group of Rogue Predators.
I have been writing for the past 5 years, am self-taught during Full-Time Employment I was writing Part-Time, until the Covid Lockdowns, I was unfairly dismissed from Work, & was able to focus all my time & attention from a Hobby to focus my mind from Depression which turned into my passion which I spend more time perfecting each Project. In the various Genres, from my own Original Projects to Military, Action, Drama, Thriller, Paranormal Horror, Survival Horror, Video Game, Remakes & Reboots, working on the Comedy aspect, Re-Imaginations & Manga/Anime Projects. To date I have 35 Projects, with plenty more to work on.
The Original Protagonist of the Predator Franchise, after doing the research on her Character I found out she is the most interesting character & took the time to use the various Stories from Dark Horse Comics to build her Character's Multiple Stories into one Main Plot.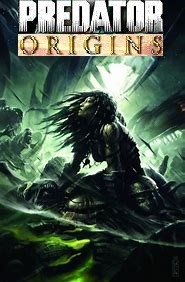 Written by: Stephen Delos Treacy
Number of Pages: 109 Pages
Country of Origin: United States
Winter Bird hinges on a subconscious connection between two Alaskans. One a former physician, now Rare Book Room Librarian, who helped his beloved wife commit suicide a few years ago. The other, a subarctic entity, who was brutally murdered while pregnant 100 years before. The librarian becomes intrigued by the amber-eyed blonde who is hell-bent on obtaining a rare set of herb books to heal her foundling infant. Based on indigenous legend, this mythical shape-shifter still haunts the desolate woods near Anchorage, sometimes as a snowy owl, in an effort to share the full horror of her origin. Seemingly interested in the librarian, she vanishes abruptly.
A science student with Attention Deficit Disorder encourages his increasingly delusional mentor to track down the mysterious Woman in White. The unique tragedies of former physician and bloodthirsty blonde irretrievably entwine with Gothic and humorous twists, leading up to her mountain-top aerie and an extremely risky attempt at mutual redemption.
The writer was born October 31, 1943 in Huntington, WV. He took a course in Playwriting at University of Washington (Seattle) and theatre courses at Marshall University (WV), where he received a BA in Biological Science in 1971. He served as a Peace Corps Volunteer (Panama 1966-68) in a pilot program "Theatre Workshop in Latin America".
As a playwright (Dramatists Guild of America), Stephen's stage play "Winter Bird, A Gothic Fantasy in Three Acts", initially developed for Edward Albee Theatre Conference (Valdez, AK 1995), received Honorable Mention in Virtual Theatre Project's 2008-2009 "The Pen is a Mighty Sword" international playwriting competition. It had a professional premiere (October 2015) at Eclectic Theater (Seattle).
As a screenwriter (Northwest Screenwriters Guild) he adapted Winter Bird into a screenplay at The Film School (Seattle). It quickly won the Ackerman Imagi-Movies Screenplay Award 2017 @ the Silver Scream Film Festival (Dalles). Since then, it has won numerous awards, the most recent being "Best Uncomissioned Screenplay" for 2020, Oxford International Film Festival (UK).
His short play, The Patent Application, was staged by The Changing Scene Theatre Northwest (Bremerton, WA) in their "Summerplay 2005" and by NY Artists Unlimited in their "International CringeFest '10" (NYC).
Other writing credits include scientific publications as a government marine mammalogist as well as poems in Ice-Floe (International Poetry of the Far North), Rainshadow Poetry, and Cirque (A Literary Journal for the North Pacific Rim).
As a professional actor (Actors' Equity, SAG-AFTRA, IMdB). Steve starred in Brian Friel's "Faith Healer" (Eclectic Theatre, Seattle) and an award-winning short film "Useful.Valid.True." (Shoreline Productions, Seattle).
My personal goal is to see my screenplay "Winter Bird" made into a good movie and to complete my latest Gothic screenplay.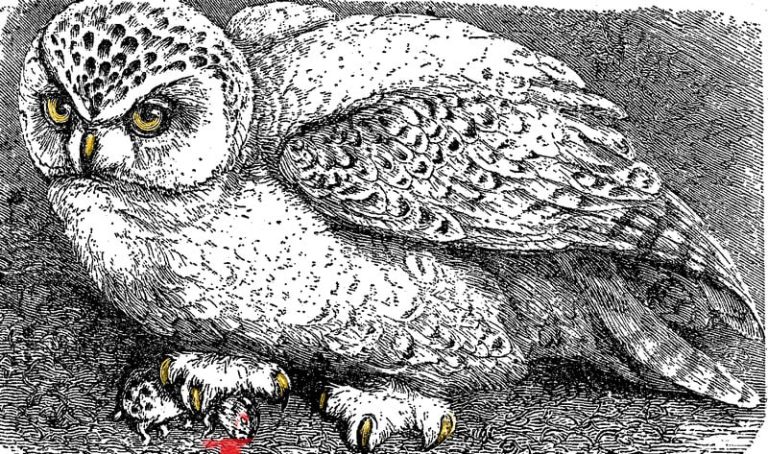 Written by: Richard James Sloggett
Number of Pages: 29 Pages
Country of Origin: United Kingdom
SERIES SYNOPSIS: HATTIE, a graphic designer, and flat-mate, LUCY, an actor, are in urgent need of money. So, when they meet DAPHNE, an elderly pro-Domme, and find out what a Dominatrix can earn, they get totally over-excited and drunkenly decide to earn extra cash by becoming pro-Dommes themselves. Their first attempt is a serious embarrassment but Lucy, who loves the whole BDSM thing, persuades timid Hattie to carry on, saying that they merely need more advice from Daphne.
Daphne exposes them to the world of BDSM; the people, the equipment and the hugely varied types of fetishes – some bizarre, some scary and some, frankly, very funny. Despite Hattie's doubts, Daphne even gets her a job assisting SOPHIE, a successful and wealthy pro-Domme, who only caters to the great and the not so good.
Meanwhile, Lucy gets more TV work, which means she can only dominate EDWARD, her Submissive, in her spare time. Against expectations, Lucy's the amateur while Hattie is the pro-Domme – and she proves to be a remarkably good one, applying the same dedication and inventiveness as she does to her design work. She's a natural.
Hattie's timidity disappears – it's a journey of empowerment. She takes charge of situations that, previously, would have sketched her out; like sorting out Lucy's arrest for Indecent Exposure (Lucy has developed a taste for indulging her fetishes in public) and resolving the untimely death of an elderly client during a 'golden shower' incident. Not to mention, outwitting TOBY, her ex, when he uses fear and intimidation to re-enter her life.
So, when her new-found confidence results in a great job-offer from a top Design Studio, she must decide whether to take it or, when Sophie goes abroad for tax-reasons, take on her clients and set up on her own. Which will she choose? That's for the next series.
But I'll tell you, anyway. She stays a pro-Domme.
I spent ten years as an advertising copywriter before becoming a director for 25 years, during which time I wrote and directed over 700 commercials, winning a large number of awards – British Arrows, D&AD pencils (including a rare Black one) and Cannes Lions.
Several years ago, I retired to write TV, film and theatre scripts not realising that the awe and respect I had earned in the advertising world was totally and utterly worthless in this world. But it did provide me with the ability to write and re-write quickly, to a brief and to ensure that everything I write is directorially possible.
I've written many scripts of all sorts and won or been placed in a lot of competitions. One such script was optioned by Malcolm Craddock of Picture Palace (they made the Sharpe series) but, unfortunately, he died before it got into production.
Still, that's life. Or not!
BDSM is a term used to described certain aspects of sex and behaviour that can be split into these major groups: bondage and discipline, domination and submission, sadism and masochism.
The equipment, wardrobe and situations used in the series will all contribute to an energetic and creative visual style.
Our protagonists interact in an intimate, best-friends way, providing a funny Bridesmaids-style dialogue – made funnier by the often-bizarre subject matter.
But since this is a comedy, the BDSM activities will have to be diluted. There will be nudity and erotic behaviour but this is not porn so, nothing too offensive will ever be shown.
My watchword will always be:
If it's funny, it's not offensive; and if it's offensive, it's not funny.
**********************************
DOMMES was a Finalist at the Filmmatic Comedy Screenplay Awards and the Award Winner for 'Best Television Pilot' at the London Film Awards and won 'Best TV Pilot' at the Best Script Award – London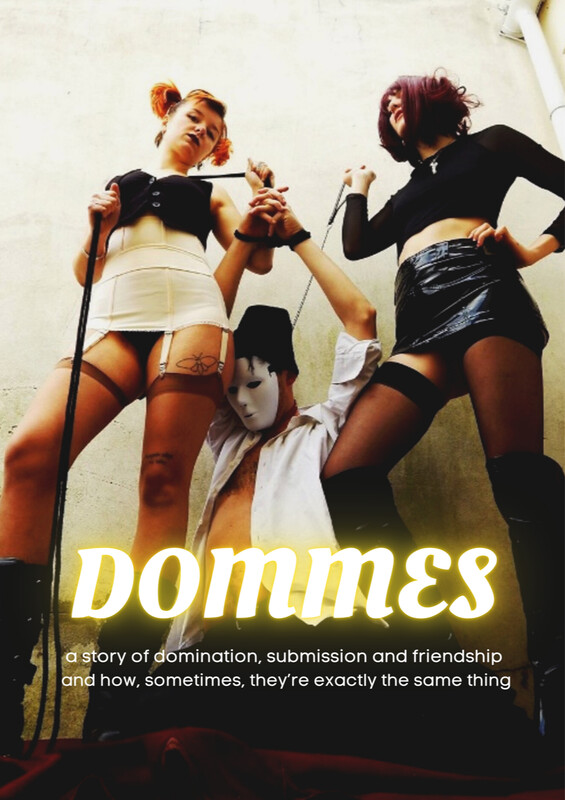 Written by: Matthew T Parvin
Number of Pages: 111 Pages
Country of Origin: United States
A man with a terminal illness decides to end his life and takes one last train ride. Along the way, he is entwined in the escape attempt of a young woman and her mother from human traffickers and seizes on an opportunity to try and make what's left of his life count for something.
My name is Matthew Parvin, and I'm a writer.
It took me a very long time to write and say those words. It took even longer to believe them. But here I am, a secondary education teacher whose had a passion for writing movies, television and stage plays since I was eleven years old.
After an entire adult life of creating and working with young people, I started putting my work out there. To my utter shock and amazement, my work has gotten positive reactions. I have several scripts in competition and have received actual placement, been awarded, and spurred me on to keep writing and keep putting myself out there.
Ican say, without hesitation, I love to write. All genres, all mediums, it doesn't matter. It's the telling of stories in an interesting way and having those stories connect with others that is the supreme passion of my life.
So, let's create some stories together!
Thank you for taking the time to read this cover letter. Whether you're getting paid to do it or not, the fact that someone is reading my words in any form is a privilege.
The screenplay I'm submitting, becoming, is a labor of love. It's also a story about love and how complex it can be. Any time human beings are involved in relationships, any kind of relationships, it gets messy. That's because emotions are messy, commitment and attraction is messy, and ultimately so are decisions.
The movie, as I've seen it in my head, is both a throwback and unconventional. I like movies that can tell stories in under two hours and however many minutes plus mid-credit sequences and end credit sequences. Don't get me wrong, I like many longer films. But not every story needs to include a four-course meal and an intermission to get through it.
The difference in this script, I feel, comes with the characters. They are purposefully of all age ranges. Specifically, the female lead is in the forty-year-old range. The industry has a terrible habit of discarding female characters/actors at the age of thirty-five when it comes to leading roles. This is a mistake of several levels, not the least of which that the stories that are left untold and potential performances unmade is an untapped resource. Also, I wanted to tell a story about two people from differing age perspectives. Convention says the male would always be the older in a male/female relationship. So, I un-ironically flipped this convention on its head.
In terms of production, I wrote the movie set in locations that already exist and set pieces described as they appear in real life. A small, low-budget production is possible and, honestly, preferable.
In short, this script is about love. The writing was a labor of love. Editing, rewriting, and sharing is an exercise in enduring love for the story and characters. This submission is an expression of an aspect of love that is crucial: chance. To have love, you must take a chance. So, I am.
Thank you again for reading this cover letter. I hope it didn't take too long. Unless you read it slowly. Then I regret nothing.
Mrs Saxena at the Hotel Grand
Written by: Yanush AHY
Number of Pages: 88 Pages
Country of Origin: United Kingdom
Genre: Dramedy
After a chance meeting of two people, four lives are changed forever. An astonishing story you wish it was your own.
Adapted from the novel by Elizabeth Taylor and the movie: "Mrs Palfrey at the Claremont".
Blonde and blue-eyed SIDARTHA WINOR (Sid) is a Busker and aspiring, albeit blocked, writer. Much to his widowed, Indian mother's dismay, he takes a job house-sitting, and finds himself in the plush borough of Chelsea, in London, where he soon encounters Mrs. ASHNA SAXENA.
Mrs. Saxena is an elderly, Indian widow displaced from her England home by a flash flood. She takes lodging at the Hotel Grand in London and hopes to spend some time with her grandson, SHAAM. But he never shows up. After twisting her ankle in the street, she is rescued by Sid. She invites him to dinner to show her gratitude. When she announces a guest is coming to dinner, everyone assumes it's the much spoken of grandson.
Sid agrees to enter the Hotel Grand community pretending to be Shaam. The hotel regulars immediately adore him. Mrs. Saxena becomes both livelier and happier as a result of her new friendship with Sid. However, things become more complicated when the real Shaam visits unannounced and Saxena must rush to conceal his identity.
Through all of this Mrs Saxena does her best to help Sid with his own romantic troubles, particularly with his new girlfriend, GEETA GUNJ and also his dealings with his mother, SONIA WINOR. Mrs. Saxena also finds herself entangled in love, and fends off a proposal from the kindly MR. OSMOND that leads to an astonishing twist.